The Vast of Night - Review
I wouldn't normally review a science fiction movie on this blog, for obvious reasons. But I feel that the handful of people who read this would really love this film. It's one of the best debut movies I've seen - ever. I heard a British reviewer compare it to Donnie Darko in its impact, and I can see the logic in that. But it's clear from the start what The Vast of Night is doing, and it's rather wonderful.
The film begins with a stylised cathode-rate TV screen showing a black and white picture. We see the opening credits for a TV show - The Vast of Night. It is clearly intended to conjure up memories of The Twilight Zone and The Outer Limits. We then move through the small screen into the big one, as we find ourselves in the town of Cayuga. If you know your Twilight Zone, you know that Rod Serling's production company was Cayuga. That's where we are. Kind of.
The good citizens of Cayuga are currently assembling to watch the first basketball game of the season. The local radio station is setting up its gear, and among those involved is late night DJ Everett (Jake Horowitz). There's some sharp, humorous dialogue that recalls the Cohn Brothers - small-town folk being nice and joshing around. Everett confiscates a trombone at one point, which marks him out as a good guy from the start so far as I'm concerned.
Then teenager Fay (Sierra McCormick) turns up with her brand new tape recorder, asking the DJ how to work it. The two are clearly old friends and perhaps shaping up to be more, and their dialogue is rapid-fire, comedic, establishing Fay as smart for her age. It turns out that Fay and Everett are among the few locals who won't be watching the game - he has a late night show to host, she is working a shift on the town's switchboard. And it is when Fay gets a bizarre signal through one of her lines thatthings begin to get strange...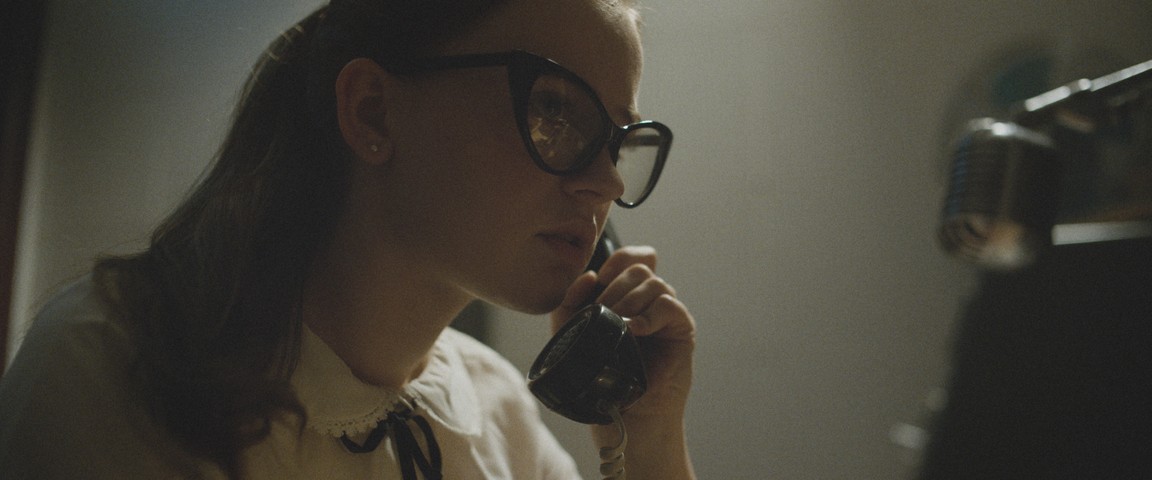 Fay and Everett join forces to investigate as an X-Files-type secret is unpicked, and other townsfolk begin to talk about strange disappearances, mysterious military project, and things in the sky. The youngster's common desire to get out of Cayuga and go somewhere more exciting gradually comes to take on a very fateful and unusual meaning.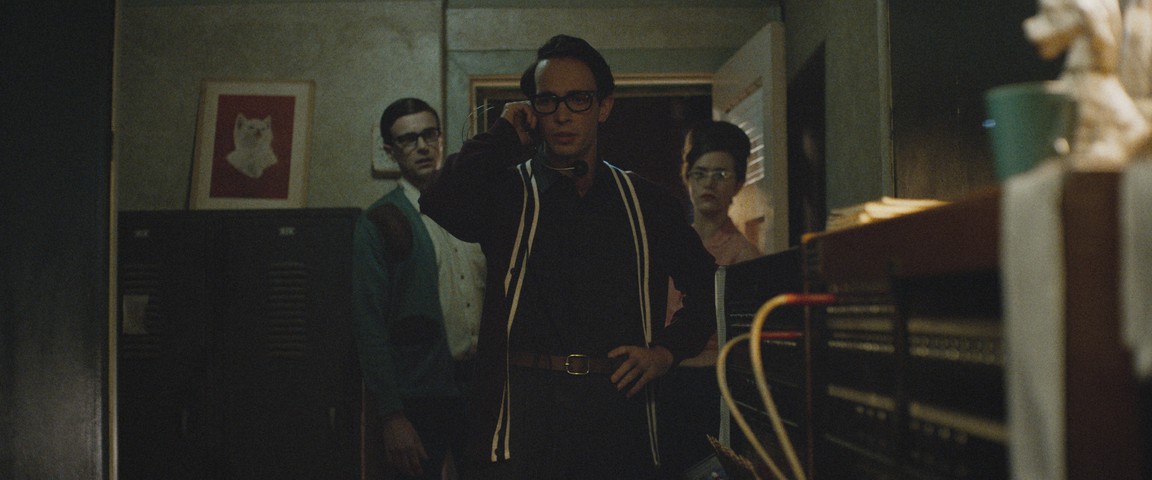 Debut director Andrew Patterson should go on to great things after this near-perfect venture into the realms of nostalgia and Fortean fun. There is one splendid tracking shot through the near-deserted town that offers the opposite of a cheap jump scare, and that's how this film rolls. I can't recommend it highly enough. The only fly in the ointment is that it's an Amazon Studios production, so you can only see it on Prime.