It's snowing a bit in Britain and everyone is - as our American cousins put it - 'losing their shit' over a bit of bad weather in winter. A good time, then, to ponder some supernatural tales in which snow is pretty much central. Stories in which there'd be a ghostly no show if there was no snow.
1. 'The Glamour of the Snow'
Algernon Blackwood's 1912 tale
of a somewhat reclusive, sensitive Englishman on holiday in Switzerland. He feels estranged from his countrymen and women, but finds a sympathetic skating partner on the rink at midnight. The mysterious female companion entrances him, until eventually he is lured out of the town and up into the Alps...
2. 'The Woman of the Saeter'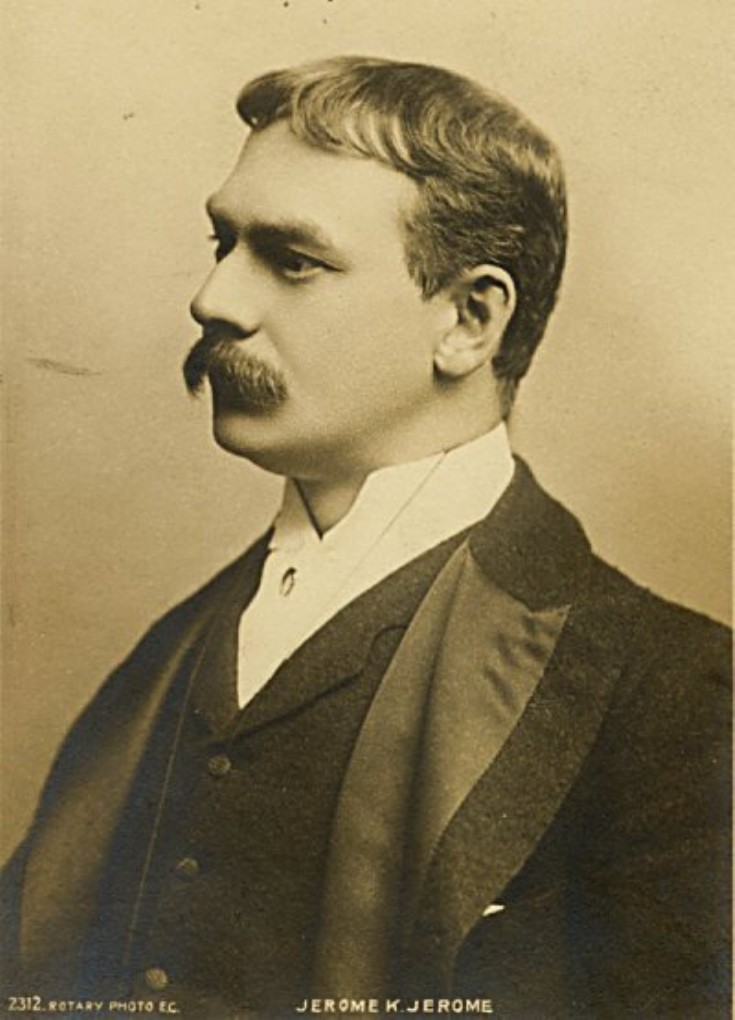 Jerome K. Jerome's 1893 tale
of cabin fever. For a legendary humorist JKJ had a fine way with weird, disturbing fiction. We're in the Alps again, this time for a folk tale. The narrative device is the familiar one of someone - a nice, sensible chap, of course - discovering some writings in an old building.
At home I should have forgotten such a tale an hour after I had heard it, but these mountain fastnesses seem strangely fit to be the last stronghold of the supernatural. The woman haunts me already. At night instead of working, I find myself listening for her tapping at the door; and yesterday an incident occurred that makes me fear for my own common sense.
3. 'The Horn'
Stephen Gallagher's tale
of travellers stranded in a workmen's hut by a British motorway features - yet again - a female spirit drifting through the blizzard, luring men to their doom. This one is distinctly more violent than those Victorian/Edwardian ghosts, as befits a modern horror tale. And here the vengeful ghost has a solid motive, in marked contrast to Blackwood's nature spirit.
4. 'The Winter Ghosts'
This short 2009 novel by Kate Mosse begins with over references to Blackwood and M.R. James. Set in the French Pyrenees, it concerns an Englishman whose car goes off the road in a blizzard. He makes his way to a nearby village and is invited to take part in a traditional feast. It emerges that the distant past - that of the brutal suppression of the Cathars - is not dead and gone.
5. 'The Captain of the Pole-Star'
We're back to the realm of mysterious, scary, but fascinating female spirits for
this one
by Arthur Conan Doyle. The doctor of a whaling ship in the Arctic offers an account of a strange cry heard from the pack ice, and of the ghost some of the whalers claim they saw. The captain is clearly obsessed with the eerie spirit, even though it means risking his life, and those of his men...