The ghost story was often seen as an essentially 'feminine' sub-genre in Victorian times. Genteel ladies seem to have woven ghost stories by the square mile for all those new, flourishing periodicals. But if the form was dismissed by 'serious' critics, that did not stop female writers producing some classics of the genre. Here are a few.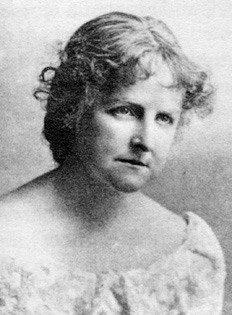 'The Shadows on the Wall' by Mary E. Wilkins Freeman. A clever, psychological tale of a bereavement that casts a literal shadow over a far from happy family. It's a simple idea brilliantly executed by a very accomplished American author.
'The Library Window' by Margaret Oliphant. This prolific Scottish author produced more restrained and religious-toned stories. This tale of a convalescing girl confined to a bedroom is a bit more 'modern' and disturbing, though. She becomes fascinated by what is supposedly a false window in the old university library opposite. A strange man is sometimes visible in the window...
'Don't Look Now' - Daphne Du Maurier. The film adaptation is faithful to the weirdness of the original tale, but even if you know the ending it remains shocking. The theme of a dead child haunting its parents is not uncommon, but the way Du Maurier twists the psychic sub-plot is truly strange. All of her short fiction is worth seeking out. A true original.
'The Tower' - Marghanita Laski. Not an easy one to find, and a very short tale, but extremely effective. It's an original idea that's been copied many times since it first appeared in Lady Cynthia Asquith's Third Ghost Book 1955. It has been reprinted at least once since. No spoilers here!
And finally, here is a (somewhat dodgy VHS) version of 'Three Miles Up' by Elizabeth Jane Howard, a story based on her canal boating adventures with Big Bad Bob Aickman.