On the 4th July is a good day to celebrate just a few of the Americans who've contributed works of enduring merit to this crazy old genre. We begin, of course, with the man in black...
I suppose it's only appropriate, given Poe's predilections, that he didn't stay buried in the same place for long. Poe didn't write conventional ghost stories and much of his work doesn't qualify as horror fiction at all. But a minority of his works have an enduring power that lesser writers can only envy. 'The Masque of the Red Death', 'The Facts in the Case of M. Valdemar', 'The Fall of the House of Usher', 'The Black Cat', 'MS Found in a Bottle' - those are my personal favourites, along with his Dupin stories, but I'm sure fans could name half a dozen more. Without Poe things would be very different in supernatural fiction, detective fiction, science fiction...
Good show, Edgar, you madcap fellow.
Poe's obvious successor might have been
Fitz James O'Brien
(1828-62) had he not died in his mid-thirties. Irish by birth, he may have served in the British army at some point. He joined the US Army at the start of the Civil War, was wounded in action, and died of tetanus. His stories include some remarkable examples of proto-science fiction ('The Diamond Lens'), and what might be termed fantasy, such as 'The Wondersmith'. His haunted house tale, 'What Was It? A Mystery', uses invisibility as a plot device with great skill. Is it about a demon, an alien, a hitherto-unknown intelligent species?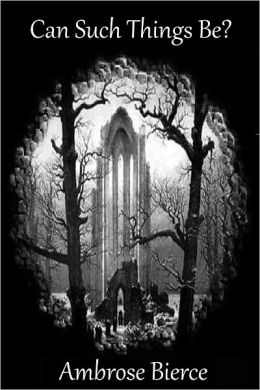 Ambrose Bierce (1862-1914?) is the next obvious American great, though in his lifetime his weird tales didn't win much praise. Born in a log cabin in Ohio, he was the quintessential American success story, but never let that delude him about his native land's darker side. He became much better known as an acerbic journalist than a writer of fiction, and his 'Devil's Dictionary' is still worth a look. Today his short stories still have a capacity to chill and amuse, as Bierce was a master of grim humour. I'd recommend 'The Middle Toe of the Right Foot' as a good place to start if you don't know his work, but there are plenty of other fine tales. 'Eyes of the Panther', 'The Boarded Window', and 'The Moonlit Road' are all classics. As befits as mischievous author of spooky tales, Bierce vanished in 1914 during a Mexican uprising, so his time and place of death have never been established.
The late 19th and early 20th century saw the rise of traditional ghost story, and Americans are well represented among its exponents. Henry James (1843-1916) and Edith Wharton (1862-1937), who were friends, wrote a great many fine tales, though I admit that they are often a little too restrained for my taste. The most famous of Henry's stories, 'The Turn of the Screw', has a very British feel, and is based on a supposedly true story told by E.F. Benson's father. Edward White Benson, then Archbishop of Canterbury. This British influence is quite evident in many tales by James and Wharton. They were both Anglophiles, and James even became a British citizen shortly before his death.
Altogether more American in character and setting are the ghost stories of Mary E. Wilkins Freeman (1862-1930). Again there's an air of Victorian restraint about her work that contrasts with the violence of Poe and Bierce. But, for all her 'ladylike' ways, the intelligence and subtlety of her tales points the way to later triumphs, notably in the works of Shirley Jackson. 'The Wind in the Rose-Bush', 'The Shadows on the Wall', and 'Luella Miller' all crop up anthologies on a regular basis. Wilkins' contemporary, Charlotte Perkins Gilman, wrote only one supernatural tale, but 'The Yellow Wall-paper' is a classic and always deserves a mention in any overview of the American tradition.
One of only two American horror writers to rival Poe, H.P. Lovecraft (1890-1937) attempted to produce a kind of syncretic genre, blending early science fiction with traditional supernatural ingredients. Whether he succeeded is still being debated, but he certainly wields immense influence, especially for an author who was virtually unknown during his lifetime. Of his stories, some are (more or less) traditionally supernatural, and perhaps the best of these are 'The Outsider', 'Pickman's Model', and 'The Music of Erich Zann'. In a way, though, Lovecraft transcends genre by having founded a cult every bit as strange and colourful as those he depicts in his fiction.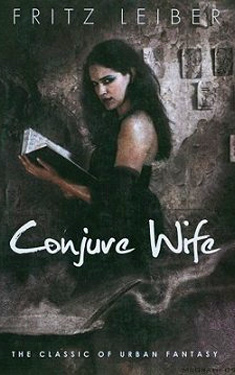 Lovecraft's influence is apparent in so many of his successors, but some developed their own distinctive voices. The best, for my money, is Fritz Leiber (1910-92), whose 'Smoke Ghost' is a modern classic. While best known as a science fiction writer, Leiber was a remarkable genre-spanning author. His Lankhmar stories were cited by Terry Pratchett as an influence on his Discworld books. But his supernatural fiction is sufficiently abundant and diverse to entitle him to a place in any hall of fame. The novels
Conjure Wife
and
Our Lady of Darkness
are excellent novels. Apart from 'Smoke Ghost', notable weird tales include 'A Bit of the Dark World', 'Four Ghosts in Hamlet', 'The Girl with the Hungry Eyes', and 'The Dreams of Albert Moreland'.
Leiber's contemporary and Lovecraft disciple Robert Bloch (1917-94) deserves a mention, though he will be forever known as 'the man who wrote
Psycho
'. A prolific author who was active from the Thirties to the Eighties, Bloch wrote novels, short stories, and scripts for radio, television, and film. He contributed to The Twilight Zone and Star Trek, among other series. His stories range from Lovecraftian fiction to crime/thrillers, and any collection of Bloch's is worth a look. Something of a writer's writer, A playful, intelligent writer, Bloch managed to pastiche Poe very effectively in 'The Man Who Collected Poe', and revitalised a hoary old idea in 'Yours Truly, Jack the Ripper'.
Post-war America produced a slew of brilliant horror/fantasy authors whose work also embraced science fiction. Sf was the next 'big thing' in popular culture, in part thanks to Hollwyood's heavy investment in the genre during the Fifties. Ray Bradbury (1920-2012) is the best-known example of this new, very American genre-blending trend. Of his many collections,
The October Country
(1955) offers horror in the playfully gruesome tradition of Poe. Bradbury went on to become an American icon, but he didn't evolve into a better writer than the young man who produced 'The Jar', 'Skeleton', 'The Crowd', 'The Wind', and 'The Man Upstairs', as well as the novel
Something Wicked This Way Comes
.
Less famous than Bradbury but a more consistently good writer, Richard Matheson (1926-2013) worked in film and TV (notably The Twilight Zone) as well as writing dozens of excellent short stories and a handful of good to excellent novels. He is best known for
The Shrinking Man
and the quasi-vampire sf novel
I Am Legend
. Both were filmed, the latter three times, and Matheson also wrote the story for Stephen Spielberg's first feature, Duel. Among his supernatural fiction there is
A Stir of Echoes
(disappointingly filmed with Kevin Bacon starring) and Hell House, filmed as
The Legend of Hell House
. Matheson also wrote two TV movies that spawned the TV series Kolchak in which a feisty, old-school reporter tackles paranormal stories, usually involving at least one murder. Twenty years later, Kolckak later inspired Chris Carter to create The X-Files.
Shirley Jackson (1916-65) is best known for her novel
The Haunting of Hill House.
It is
her single great achievement, though her admirers rightly point to several first-rate short stories and her quasi-Gothic novel
We Have Always Lived in the Castle
. The Robert Wise film version, The Haunting, is a classic of the genre, but was deemed unsatisfactory by Richard Matheson and Nigel Kneale, both of whom wrote their own tales of scientific investigations in a haunted house. The fact that her work prompted ripostes from two leading authors is a sort of back-handed tribute in itself.
Charles Beaumont (1929-67) might well have been a much more prominent figure if he had lived longer. Another gifted scriptwriter, his short fiction has not been easy to get hold of - I find it as entertaining as that of his friends Matheson and Bloch. Beaumont's contributions to The Twilight Zone include 'What Dreams May Come' and 'The Howling Man', two of the best weird/horror episodes. Beaumont and Matheson were also kept busy writing Roger Corman's Gothic dramas based on the works of Poe and, in one case, Lovecraft (The Haunted Palace). Beaumont and Matheson, with George Baxt, also scripted Night of the Eagle, a film based on Leiber's
Conjure Wife
.
And that very nearly brings us up to date. It is, I think, a bit premature to declare any living writer to be in the same league as Poe, say, or Bierce. But if there is one, that writer must be Stephen King. I'm not by any means an expert on his work. Suffice to say that, like Dickens, he has managed to transcend genre boundaries and achieve global success. He's achieved this by re-imagining a great tradition of American popular fiction that includes Poe, Bradbury, Matheson and others, but also embraces the realms of horror comics, B-movies, and old-style radio drama. There are other American horror authors, yes, but King overshadows the rest, whether we like it or not. Personally, I think we got lucky.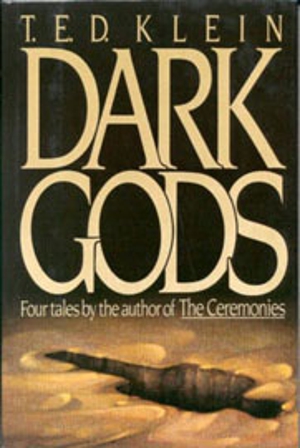 Among other living American authors I think it's worth reminding the discerning reader of the works of T.E.D. Klein. If you haven't read the novellas in Dark Gods, seek it out. If you can find 'The Events at Poroth Farm', you won't be disappointed (whereas you may be if you read
The Ceremonies
, the horror novel the novella was unwisely expanded to become). Klein writes very little, but what he has produced is usually first-rate, and like King's fiction it certainly fits into a 'great tradition'.
And now I have to admit that this post is only half done. What about the film-makers? What about the TV writers? Here we have an abundance of riches, I think. I've already mentioned The X-Files, and that show offered brilliant scripts by the likes of Frank Spotnitz, Vince Gilligan, and Darin Morgan. Then came Buffy, another genre-bending show with a great creative team. What about the movies? John Carpenter, Wes Craven, Tobe Hooper, Sam Raimi, Joe Dante... There are directors and writers too numerous to mention, or at least for me to Google before July 4th is over.
Horror today, in the US and elsewhere, suffers from the same problems it had in the past - too much clichéd stuff, too much hackwork, too much simplistic 'more of the same' from the money men. But there are still signs that American supernatural fiction is undead. As in the case of Mr. Poe, any attempt to bury it will surely prove premature.