Peter Wyngarde
, whose birth place, name, and date are all disputed (1927? 1933?) was a British actor best known for his appearance in TV shows that were quite determinedly cool. He found fame as Jason King, the playboy/agent in Department S, which spawned a spinoff entitled (logically enough) Jason King. This is what he looked like...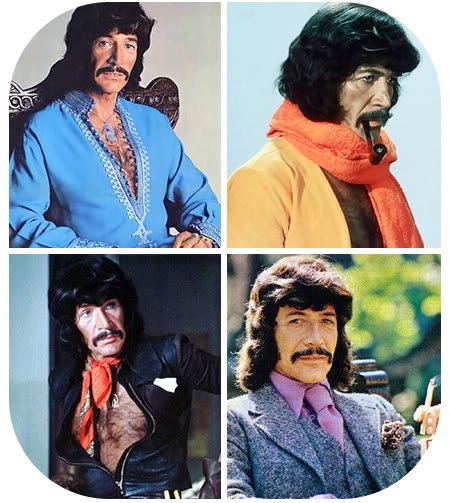 After being repeatedly mobbed by female fans it later emerged that Wyngarde was gay. Unfortunately not entirely shocking revelation was part of a wider scandal-sheet story that marred his later career. But long before Jason King sashayed into view on Wyngarde put in an excellent performance in the 1962 film Night of the Eagle, based on Fritz Leiber's novel Conjure Wife. If you haven't seen it, it's worth seeking out this low-budget, black and white production. What it lacks in resources it makes up for in excellent casting, good direction, and a solid script.
Oh, and he also appeared (uncredited) as the ghost of the evil valet Peter Quint in The Innocents (1961). On a personal note, I thought his performance as Dracula at the Sunderland Empire in the mid-Seventies was pretty darn good, too.