It's been announced
that Mark Gatiss' adaptation of M.R. James' classic ghost story will be screened on BBC 2 on Christmas Day. The one-off play will run from 9.30 to 10.05, a running time that seems about right to me. The cast includes Sacha Dhawan, John Castle, Louise Jameson, and Una Stubbs.
Judging from the photo on the BBC site, it's a period piece - or is it fashionable for young chaps to wear braces that hoist their trousers to the navel? I'm so out of touch. But I'm guessing it will be set roughly 'between the wars', which doesn't really count as an updating.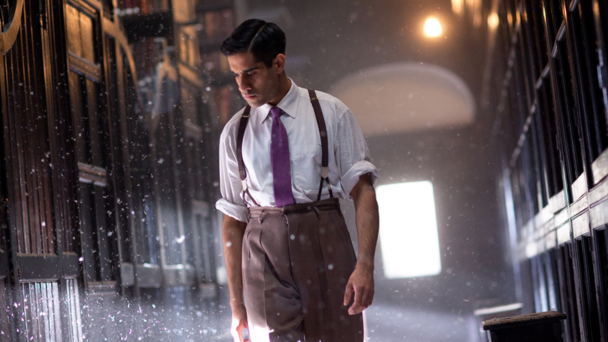 *Update! I am reliably informed by Ro Pardoe that it's set in the Fifties. (Well, I was close-ish. Similar trousers.) And location filming took place at Stonyhurst College, a Catholic boarding school in Lancashire. You can see some behind the scenes shots
here
.