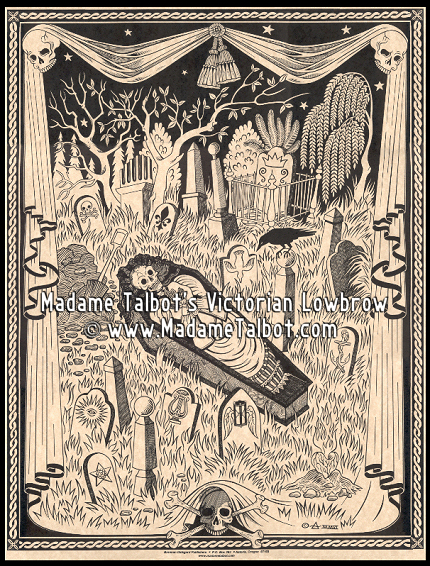 Oh dear, this is a wonderful opportunity to spend An Absolute Fortune. There is so much stuff
here
. Vampires, ghosts, stiffs, mummies, weird spooky memorabilia, and more skulls than a skull shop would reasonably stock if there'd been a sudden glut in the skull market. 
It's a bit Gothic, I suspect.
I'm always stumbling across sites like this but I am not very punctilious about mentioning them. Perhaps I should do a regular 'weird spooky links' update or something? Anyway, big ups to Madame Talbot and her minions.